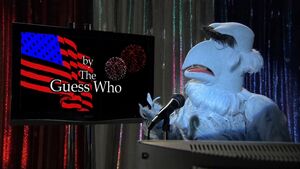 John Philip Sousa (1854-1932) was an American song writer and conductor, known for his military and patriotic marching tunes, earning him the title of "The March King." Among his most famous pieces are "Stars and Stripes Forever" and "The Washington Post March."
References
Ad blocker interference detected!
Wikia is a free-to-use site that makes money from advertising. We have a modified experience for viewers using ad blockers

Wikia is not accessible if you've made further modifications. Remove the custom ad blocker rule(s) and the page will load as expected.