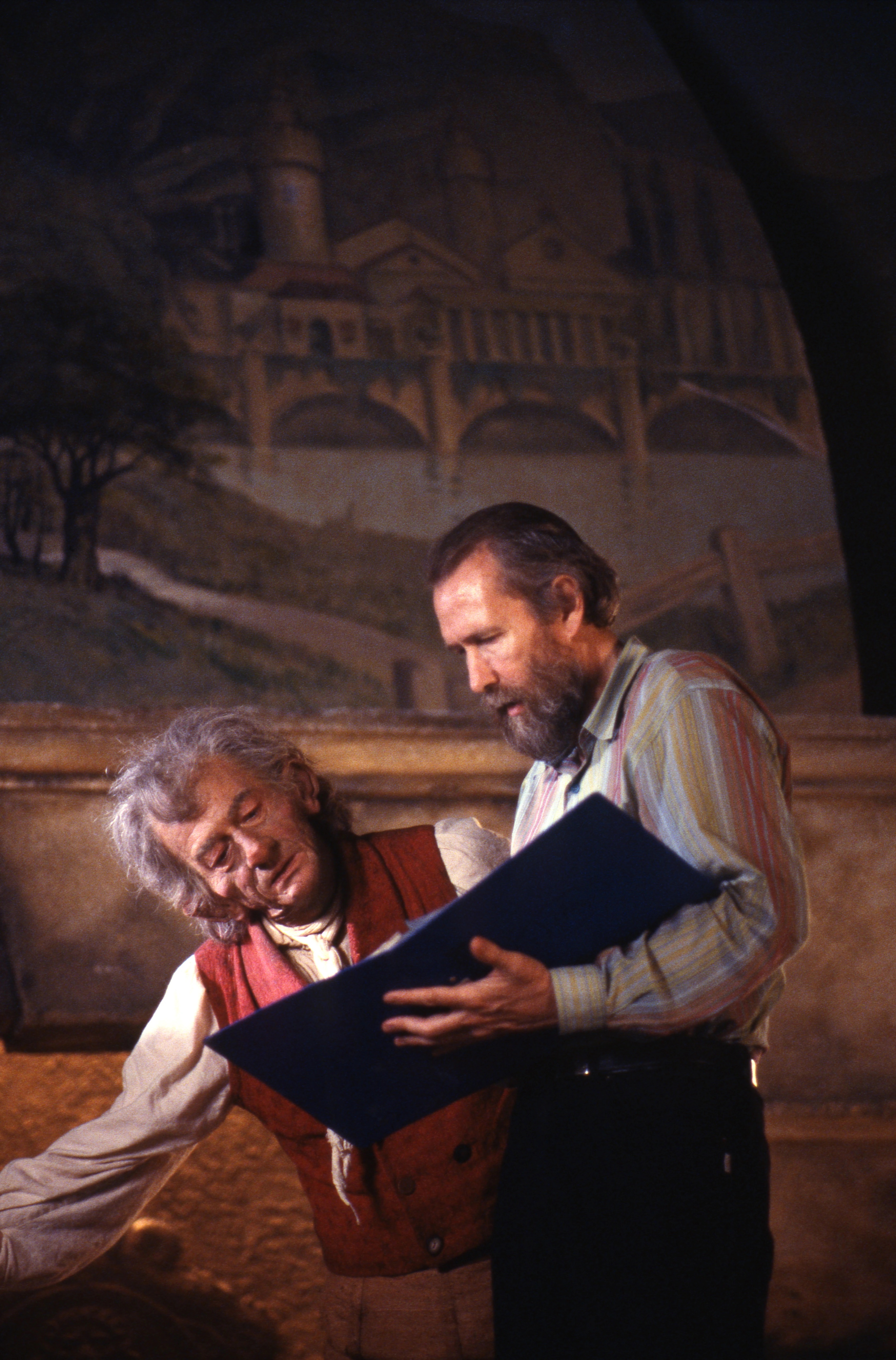 John Hurt (1940-2017) was an acclaimed actor who played the title character in The StoryTeller. He was selected for the part by Lisa Henson.[1] In a 2001 interview, Hurt noted that when visitors ask to see some of his work, he usually brings out a video of The StoryTeller:
"

They're short films, and everyone seems to like them, whether they're children or grown-ups. There were nine stories, all taken from Grimm's anthology of fairytales, brilliantly done by Jim Henson with some very good animatronics. Some of the stories I'm in, in some I'm just the storyteller.[2]

"
Hurt also voiced the character of Harry in the Creature Shop TV-movie Pride.
Hurt has starred in such films as The Elephant Man (garnering an Academy Award nomination for best actor), Alien, A Man for All Seasons, three Harry Potter movies (as Mr. Ollivander), and V for Vendetta. For television, he played Caligula on I, Claudius and an incarnation of the Doctor on Doctor Who in 2013. He received a knighthood in 2015.
Sources
↑ "The Roguish Storyteller Casts a Spell with Intriguing Tales." The Globe and Mail (Canada). April 16, 1988
External links
Ad blocker interference detected!
Wikia is a free-to-use site that makes money from advertising. We have a modified experience for viewers using ad blockers

Wikia is not accessible if you've made further modifications. Remove the custom ad blocker rule(s) and the page will load as expected.