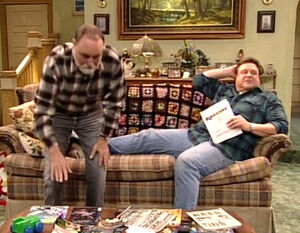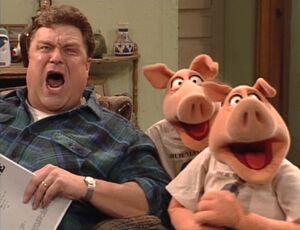 John Goodman (b. 1952) guest-starred on episode 104 of Muppets Tonight, played the Tough Guy Helpline Operator in Sesame Street All-Star 25th Birthday: Stars and Street Forever! and appeared in some sketches with Telly Monster on Sesame Street.
He also portrayed Fred Flintstone in the 1994 film The Flintstones (with effects by Creature Shop). Goodman's voice credits include playing Sulley in Pixar's Monsters Inc. and Monsters University, and Mr. Prendergast in the stop-motion film ParaNorman.
External links
Ad blocker interference detected!
Wikia is a free-to-use site that makes money from advertising. We have a modified experience for viewers using ad blockers

Wikia is not accessible if you've made further modifications. Remove the custom ad blocker rule(s) and the page will load as expected.