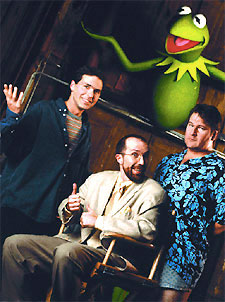 John Derevlany was a writer for The Jim Henson Company during the 1990s, during which time he wrote a feature film script, Muppet Time Travel, which was never produced.
He also created, executive produced and sometimes directed and/or wrote thirty episodes of Animal Jam, and worked on a concept for Uncle Deadly's House of Badness.
Ad blocker interference detected!
Wikia is a free-to-use site that makes money from advertising. We have a modified experience for viewers using ad blockers

Wikia is not accessible if you've made further modifications. Remove the custom ad blocker rule(s) and the page will load as expected.