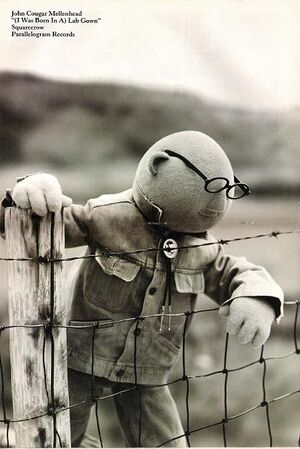 John Cougar Mellencamp (b. 1951) is a Grammy Award-winning American rock star best known for songs such as "Hurts So Good" and "Jack and Diane."
Mellencamp was spoofed in the centerfold poster of Muppet Magazine issue 16 by Dr. Bunsen Honeydew as "John Cougar Mellenhead." The caption in the photograph spoofs Mellencamp's song "Small Town" off his Scarecrow album as "(I Was Born in a) Lab Gown" off the fictional Squarecrow album.
External links
Ad blocker interference detected!
Wikia is a free-to-use site that makes money from advertising. We have a modified experience for viewers using ad blockers

Wikia is not accessible if you've made further modifications. Remove the custom ad blocker rule(s) and the page will load as expected.