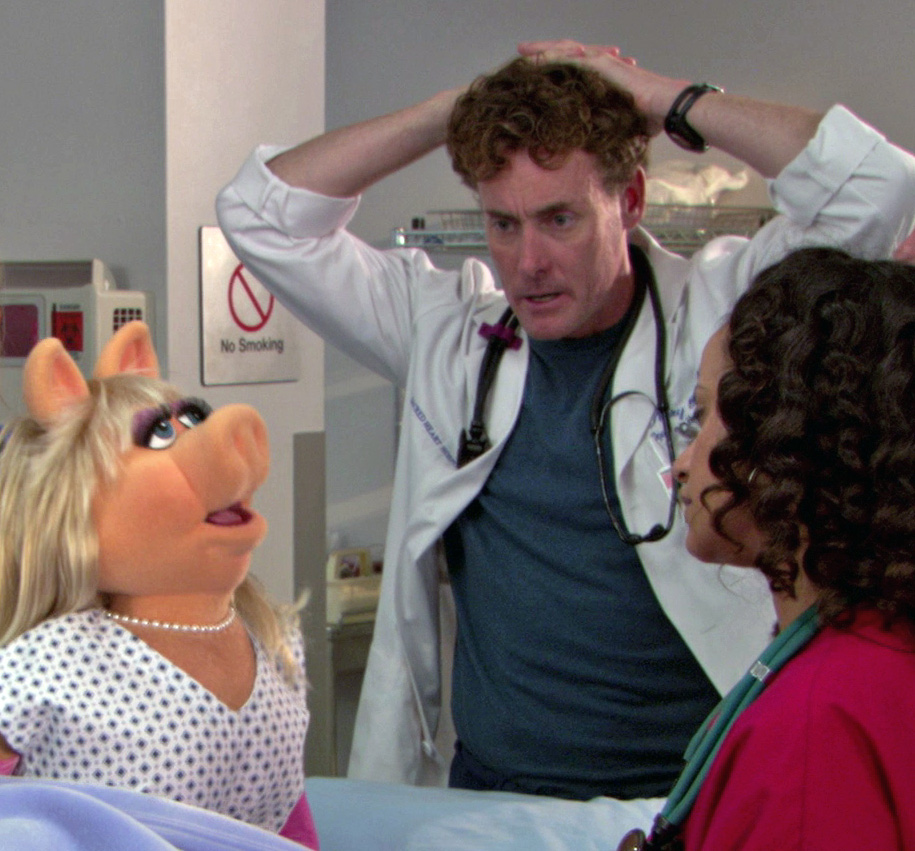 John C. McGinley (b. 1959) is a film and television character actor who plays the acerbic Dr. Perry Cox on the sitcom Scrubs. He appeared as himself, along with his Scrubs co-stars, in It's a Very Merry Muppet Christmas Movie.
McGinley's film credits include supporting turns in such diverse fare as Platoon, Wall Street, Nixon, The Rock, Wagons East (with John Candy and Robert Picardo), Office Space, and The Animal (with Rob Schneider). His other television work includes guest spots on Frasier and American Gladiators (as a celebrity contestant) and the voice of the Atom on Justice League.
External links
Ad blocker interference detected!
Wikia is a free-to-use site that makes money from advertising. We have a modified experience for viewers using ad blockers

Wikia is not accessible if you've made further modifications. Remove the custom ad blocker rule(s) and the page will load as expected.