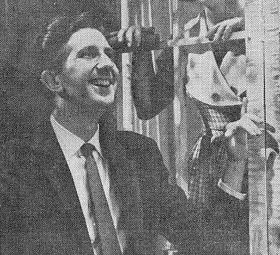 John Baddeley is a British voice actor who was heard as SkekOk, the Skeksis historian, in The Dark Crystal. His credits include many BBC radio productions, notably the second series of The Hitchhiker's Guide to the Galaxy (as Bird Two and Footwarrior) and a stint on the long-running radio soap The Archers (as PC Colin Drury).
In television, Baddeley narrated the documentary The Death Train, voiced Top Hat and others in the children's series Tugs, and was the voice of Winston Churchill in a 2003 PBS mini-series. On-camera work included episodes of Coronation Street and Crossroads.
External links
Ad blocker interference detected!
Wikia is a free-to-use site that makes money from advertising. We have a modified experience for viewers using ad blockers

Wikia is not accessible if you've made further modifications. Remove the custom ad blocker rule(s) and the page will load as expected.