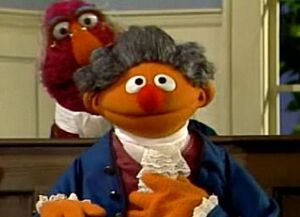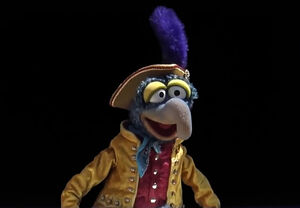 John Adams (1735-1826) was a lawyer and statesman who was among the founding fathers of the United States of America, and headed the committee which drafted the Declaration of Independence (although the writing was primarily the work of Thomas Jefferson). Adams served as the first Vice-President under George Washington and then as second President of the United States. He has also been commemorated as the protagonist of the musical 1776.
References
Fozzie Bear played Adams in I Love Liberty, and is aghast at the serious and passionate dialogue he's assigned, which is "not funny."
A talking portrait of Adams appears on President Elmo's office wall in the "Elmo the Musical" segment, "President the Musical."
Ad blocker interference detected!
Wikia is a free-to-use site that makes money from advertising. We have a modified experience for viewers using ad blockers

Wikia is not accessible if you've made further modifications. Remove the custom ad blocker rule(s) and the page will load as expected.