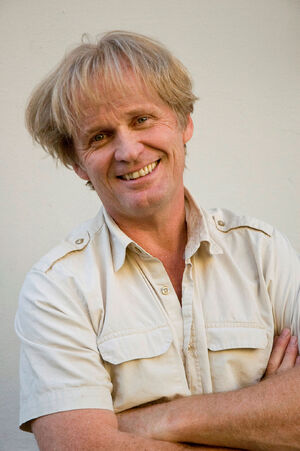 Johannes Joner (b.1958), a Norwegian actor and director, played a dad on an episode of Sesam Stasjon, the Norwegian co-production of Sesame Street.
Graduated from Norwegian National Academy of Theatre in 1981, since then he has appeared in theaters, movies and television. Some of his credits include Chief Inspector Holm in the Olsenbanden jr. movies and Finn Christensen in Hamsun.
Some of his voice acting include Captain Hook in Disney's Peter Pan and Shaggy in What's New Scooby-Doo?.
Ad blocker interference detected!
Wikia is a free-to-use site that makes money from advertising. We have a modified experience for viewers using ad blockers

Wikia is not accessible if you've made further modifications. Remove the custom ad blocker rule(s) and the page will load as expected.