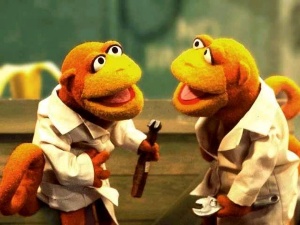 Joey and Davey Monkey, appeared on Sesame Street from Season 24 through Season 27. They returned to the show in Season 33.
Both Muppets are named after their performers.
Joey and Davey are twin brothers. Their primary passion in life is the consumption of bananas. They frequently say the word "Bananas!" in unison.
Book Appearances