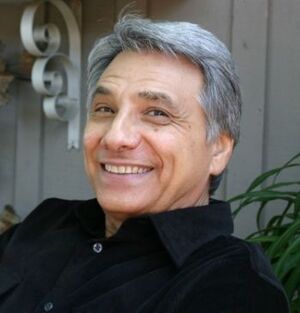 Joe Romano (full name Joseph Louis Romano) is a songwriter and composer who wrote songs for Sesame Street from 1978 until 1985, most notably words and music to "The Dirtiest Town in the West." He also wrote multiple songs for the Anything Muppet barbershop quartet.
Romano has performed in two duos with Susan Elliott since 1984, as the jazz pairing Mood Indigo and the children's group the Non-Toxic Band (the latter using his own songs).
Songs
"Danger Sign"
"Same Different Barbershop Quartet"
"Snow Quiet Snow" (with Tony Geiss)
"Try Try Again Me and You"
"When You Cooperate"
External links
Ad blocker interference detected!
Wikia is a free-to-use site that makes money from advertising. We have a modified experience for viewers using ad blockers

Wikia is not accessible if you've made further modifications. Remove the custom ad blocker rule(s) and the page will load as expected.