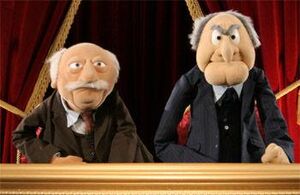 Joe Nussbaum (b. 1973) is an American writer and director. Nussbaum first broke onto the film making scene with his film George Lucas in Love in 1999. Since then, Nussbaum has directed Sleepover (2004) and American Pie 5: The Naked Mile (2006).
Nussbaum was one of the writers for the 2005-2006 webseries Statler and Waldorf: From the Balcony.
Ad blocker interference detected!
Wikia is a free-to-use site that makes money from advertising. We have a modified experience for viewers using ad blockers

Wikia is not accessible if you've made further modifications. Remove the custom ad blocker rule(s) and the page will load as expected.