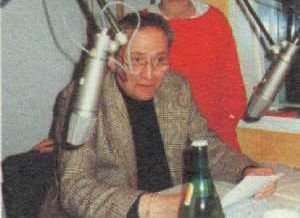 Jochen Sehrndt was a German voice actor who was heard on the Sesame Street co-production Sesamstrasse in various gruff-voiced roles, most notably as Herry Monster (Lulatsch). He also dubbed Beautiful Day Monster and various minor Anything Muppets, and reprised the roles in the albums.
A Hamburg-based actor who worked primarily in audio books, Sehrndt was the German voice of Cringer/Battle-Cat in the He-Man animated series and audio books. He also dubbed various guest actors on Columbo (including H. B. Haggerty), Harry Dean Stanton in the film Rafferty and the Gold Dust Twins, and guest stars on the original Battlestar Galactica.
In audiobooks, he was heard in several Alfred Hitchcock's The Three Investigators installments, Asterix, and Black Beauty.
Album Credits
Ad blocker interference detected!
Wikia is a free-to-use site that makes money from advertising. We have a modified experience for viewers using ad blockers

Wikia is not accessible if you've made further modifications. Remove the custom ad blocker rule(s) and the page will load as expected.