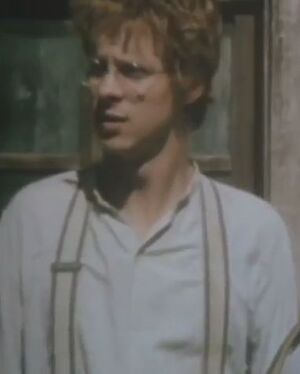 Jochen Schroeder (b. 1954) is a German actor who played townsman Hank in the recurring Sesamstrasse segment "Verkehrswestern," filmed in 1980.
Schroeder gained notice playing the nurse Mischa on the hospital series Die Schwarzwaldklinik (1985-1989, and a 2005 reunion movie). He was also a regular on the romance Christian and Christiane (1982, as Christian) and the family drama Die Wicherts von nebenan (1986-1989, as Rüdiger Wichert). He appeared in episodes of Tatort, Hallo, Onkel Doc!, and SOKO 5113,
See also
External links
Ad blocker interference detected!
Wikia is a free-to-use site that makes money from advertising. We have a modified experience for viewers using ad blockers

Wikia is not accessible if you've made further modifications. Remove the custom ad blocker rule(s) and the page will load as expected.