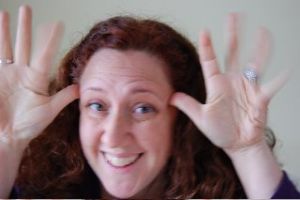 Jocely Hassenfeld, also known as Jocelyn Hassenfeld Fine, was producer and director for the first two seasons of Play With Me Sesame. She also produced and co-wrote songs for the Sesame Beginnings direct-to-video series.
Earlier in her career, Hassenfeld worked for Nickelodeon on shows such as Allegra's Window. She has performed on stage with her family and Sesame composer Loren Toolajian as the Momclair Singfunny Orchestra.
Ad blocker interference detected!
Wikia is a free-to-use site that makes money from advertising. We have a modified experience for viewers using ad blockers

Wikia is not accessible if you've made further modifications. Remove the custom ad blocker rule(s) and the page will load as expected.