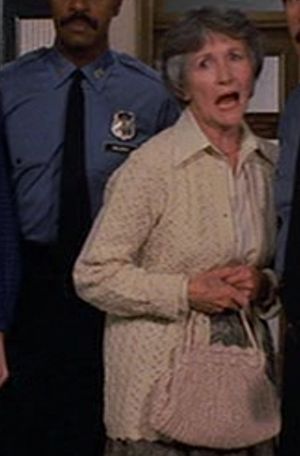 Joanne Hamlin (1921-2009) was an actress, teacher, and writer who appeared in The Muppets Take Manhattan as the woman who identifies Murray Plotsky, the man who defrauded her.
Hamlin performed on stage in South Carolina, New York City, and Massachusetts (and for WGBH Boston in the latter). She worked with the Harvard Summer Reportory Theater and created and starred in her own one-woman shows Choices and I Am An Artist, as well as acting in commercials. As a writer, she contributed to Yankee magazine and wrote the 2006 novel Josie Brewster's Year. [1]
Sources
↑ About the Author. Josie Brewster's Year. AuthorHouse, 2006.
External links
Ad blocker interference detected!
Wikia is a free-to-use site that makes money from advertising. We have a modified experience for viewers using ad blockers

Wikia is not accessible if you've made further modifications. Remove the custom ad blocker rule(s) and the page will load as expected.