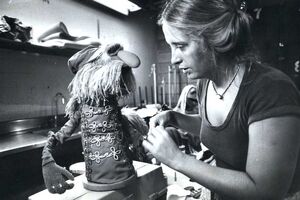 Originally hired for her millinery skills, Joanne Green created many of the costumes, hats and props for Jim Henson Productions. Over time, she created many new characters and also supervised some Henson productions.
Design Credits
Ad blocker interference detected!
Wikia is a free-to-use site that makes money from advertising. We have a modified experience for viewers using ad blockers

Wikia is not accessible if you've made further modifications. Remove the custom ad blocker rule(s) and the page will load as expected.