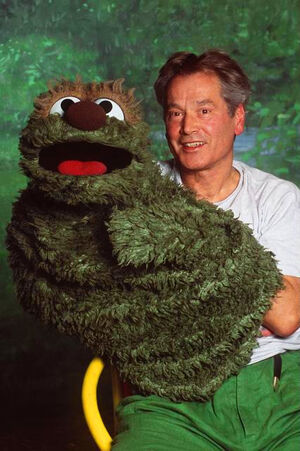 Joachim "Achim" Hall is a German puppeteer who since 1989 has performed Rumpel on Sesamstrasse, the German version of Sesame Street.
A trained actor, Hall also worked on the classic German puppet series Hallo Spencer, performing Spencer and Lexi, and was heard in the German version of the video game Realms of Arkania III: Shadows Over Riva.
Ad blocker interference detected!
Wikia is a free-to-use site that makes money from advertising. We have a modified experience for viewers using ad blockers

Wikia is not accessible if you've made further modifications. Remove the custom ad blocker rule(s) and the page will load as expected.