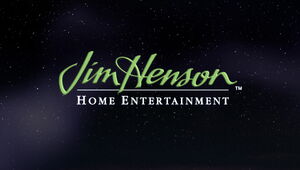 From 1998 to 2004, Columbia TriStar Home Video distributed various Jim Henson productions on video under the Jim Henson Home Entertainment label. At first, most releases from Jim Henson Home Entertainment were episodes of Bear in the Big Blue House, but eventually, the slate expanded to include episodes of The Wubbulous World of Dr. Seuss, re-issues of the Muppet Christmas specials The Christmas Toy, Emmet Otter's Jug-Band Christmas and A Muppet Family Christmas, re-issues of the first three Muppet movies and of The Dark Crystal and Labyrinth, and episodes of The StoryTeller and Greek Myths, amongst others.
Columbia eventually released many of these on DVD. The Dark Crystal, Labyrinth, Muppets from Space and The Adventures of Elmo in Grouchland were released to DVD on the same day as the VHS releases. However, the other Muppet movies weren't released to DVD until 2001. Columbia later released every episode of The StoryTeller and The Storyteller: Greek Myths on DVD. The Dark Crystal and Labyrinth received basic DVD releases in 2002, with special editions released in 2004.
In 2002, Columbia announced that it would be releasing 20 Muppet Show videos and DVDs, with two released every few months. These were the exact same releases as the Time-Life releases, only with the Columbia TriStar Home Video (and Jim Henson Home Entertainment) label. After four releases and a long gap between each one, Columbia TriStar started releasing one every few months, and the releases became more frequent. Disney subsequently bought the rights to the Muppets, and the Columbia series was halted.
Also in 2002, Jim Henson Home Entertainment released a direct-to-video production, Kermit's Swamp Years.
In 2003, the label released John Denver & The Muppets: Rocky Mountain Holiday to video and DVD for the first time.
Hit! Entertainment gained the video and DVD rights to most of The Jim Henson Company's remaining properties in 2004, and the Jim Henson Home Entertainment label was used on Hit! releases until its deal with the company ended in 2009. Sony Pictures Home Entertainment retains the video rights to productions originally distributed by Columbia Pictures or Tristar Pictures, as well as The Dark Crystal and The StoryTeller.
External links