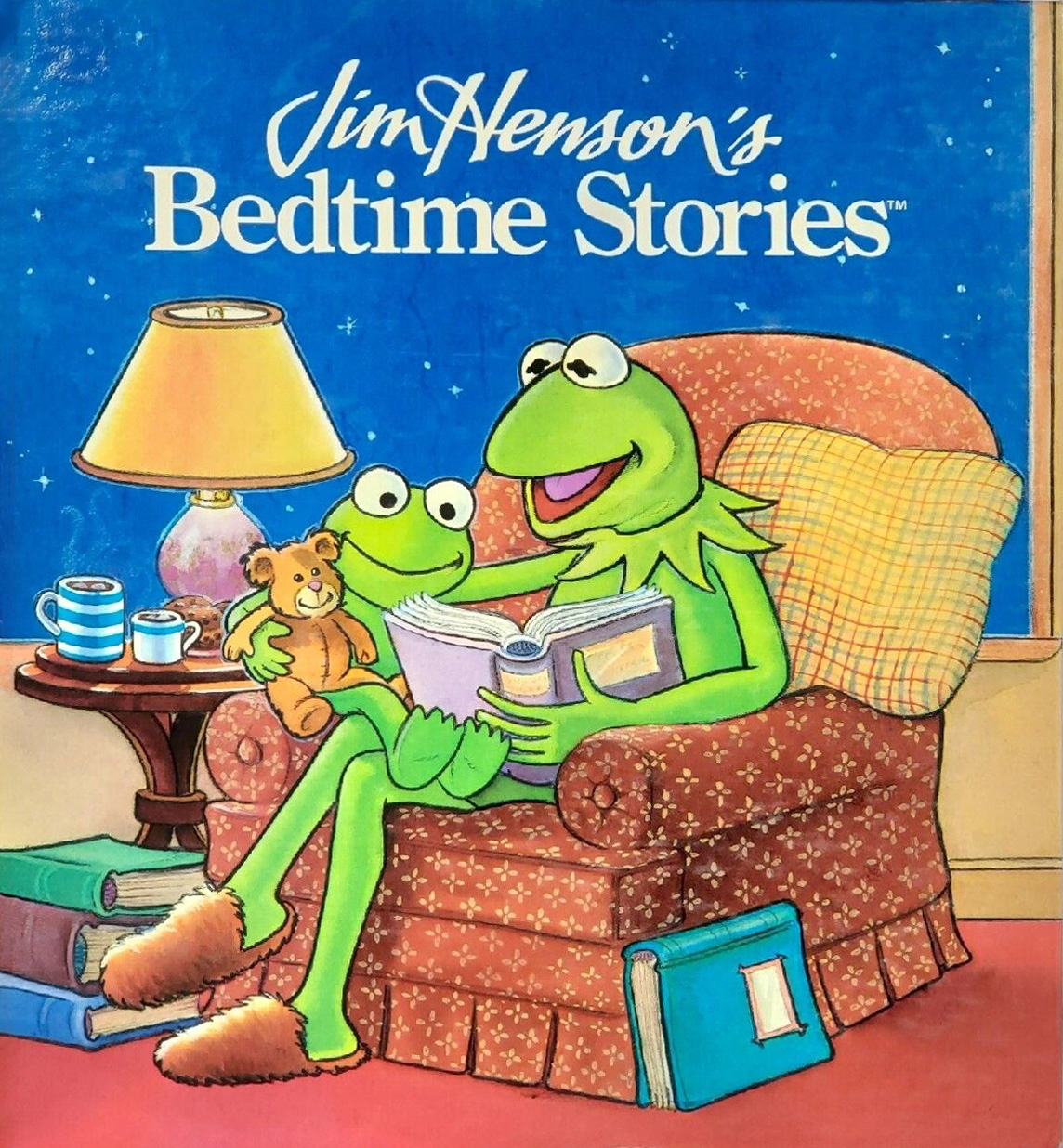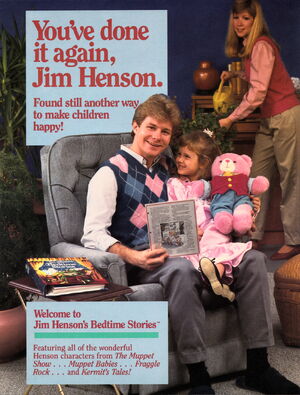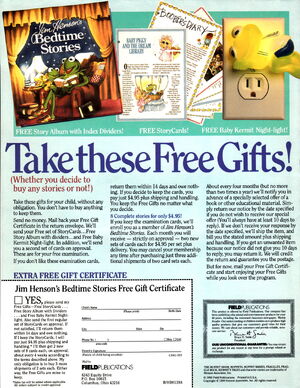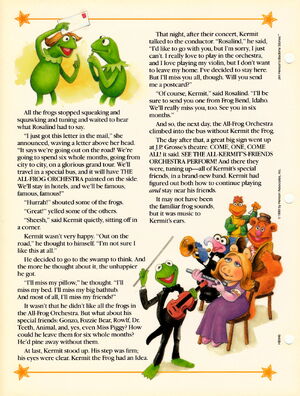 Jim Henson's Bedtime Stories was published by Field Publications in 1989. It consists of two three-ring binders full of removable pages containing short stories by various authors and illustrators.
There are four different categories of stories in the collection. Three of these focused on established characters from Muppet television shows: The Muppet Show, Fraggle Rock, and Muppet Babies. The fourth category is "Kermit's Tales," which contains stories about a group of young animals, including one named Bean Bunny, who bears little resemblance to the familiar Muppet bunny of the same name.
Bedtime Stories was available by subscription. Upon subscribing, the reader received the first binder and a few story pages. After that, each month brought new story pages and eventually a second binder to contain all the stories. A Baby Kermit nightlight was offered as a free gift with the subscription.
The stories from the Bedtime Stories collection were later published in a more traditional book format as the Jim Henson's Muppet Stories series.
Stories
The Muppet Show
The Muppet Show stories: (illustrated by Richard Walz)
Fraggle Rock
Fraggle Rock stories: (illustrated by Larry DiFiori)
Muppet Babies
Muppet Babies stories: (illustrated by Tom Cooke)
Kermit's Tales
"Kermit's Tales" stories: (illustrated by John Gurney)
Ad blocker interference detected!
Wikia is a free-to-use site that makes money from advertising. We have a modified experience for viewers using ad blockers

Wikia is not accessible if you've made further modifications. Remove the custom ad blocker rule(s) and the page will load as expected.