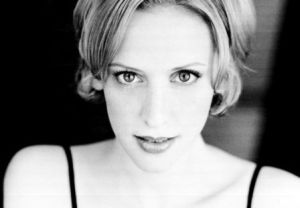 Jessica Stone is an actress who voices Mrs. Sparklenose in the "Abby's Flying Fairy School" segments of Sesame Street.
Stone has been a series regular on such short-lived TV sitcoms as Mr. Rhodes, Conrad Bloom, and Here and Now, in addition to guest spots on Ed and CSI: Miami. On Broadway, she played Frenchy in the 1994 revival of Grease, Cecily Pigeon in the revival of The Odd Couple, took over the role of Rosemary in the revival of How to Succeed in Business Without Really Trying, and played Erma in the 2011 revival of Anything Goes. Film credits include The Ice Storm and Failure to Launch.
External links
Ad blocker interference detected!
Wikia is a free-to-use site that makes money from advertising. We have a modified experience for viewers using ad blockers

Wikia is not accessible if you've made further modifications. Remove the custom ad blocker rule(s) and the page will load as expected.