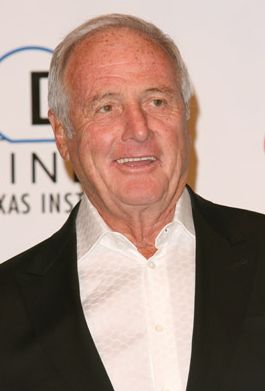 Jerry Weintraub (1937-2015) was the producer of such films as The Karate Kid with Pat Morita and the 2001 remake of Ocean's Eleven. He was also a widely sucessful manager of musical acts such as The Carpenters, Elvis Presley, Frank Sinatra and John Denver.
Weintraub served as executive producer of both of John Denver's holiday specials with the Muppets: Rocky Mountain Holiday and A Christmas Together. He also produced the 1984 television special An Olympic Gala, which featured the Muppets.
External links
Ad blocker interference detected!
Wikia is a free-to-use site that makes money from advertising. We have a modified experience for viewers using ad blockers

Wikia is not accessible if you've made further modifications. Remove the custom ad blocker rule(s) and the page will load as expected.