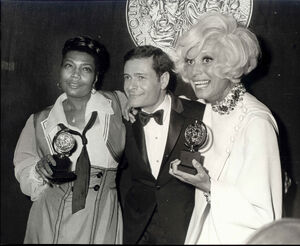 Jerry Herman (b. 1931) is an American composer and lyricist whose Broadway musicals include Hello, Dolly!, Mame and La Cage aux Folles. Herman has won two Tonys, a Lifetime Achievement Tony and was the recipient of the 2010 Kennedy Center Honors. He has worked closely with select actors over the years, including Carol Channing and Angela Lansbury and his music was even used as a major plot point of the Pixar film, WALL•E.
Songs Performed by the Muppets
External links
Ad blocker interference detected!
Wikia is a free-to-use site that makes money from advertising. We have a modified experience for viewers using ad blockers

Wikia is not accessible if you've made further modifications. Remove the custom ad blocker rule(s) and the page will load as expected.