Ad blocker interference detected!
Wikia is a free-to-use site that makes money from advertising. We have a modified experience for viewers using ad blockers

Wikia is not accessible if you've made further modifications. Remove the custom ad blocker rule(s) and the page will load as expected.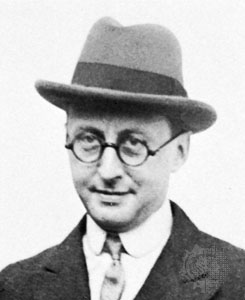 Jerome Kern (1885-1945) was an American composer of many popular songs and musicals for Broadway and films. He frequently collaborated with Oscar Hammerstein II and Dorothy Fields.
Songs Performed by the Muppets
With George Arthurs and Worton David
Lyrics by Otto Harbach and Oscar Hammerstein II
Lyrics by Otto Harbach
Lyrics by Otto Harbach, Oscar Hammerstein II, Dorothy Fields, and Jimmy McHugh
from Roberta (film); originally from Three Sisters
Lyrics by Dorothy Fields
Lyrics by Oscar Hammerstein II
External links