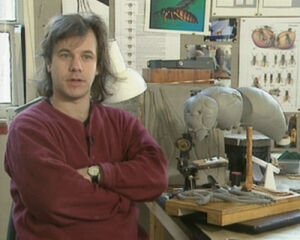 Jeremy Hunt served as a sculptor and designer for Jim Henson's Creature Shop since the 1980s. Outside of Henson, he was an animatronic model maker for Frank Oz's Little Shop of Horrors and has worked on the BBC Walking with Dinosaurs specials.
Credits
External links
Ad blocker interference detected!
Wikia is a free-to-use site that makes money from advertising. We have a modified experience for viewers using ad blockers

Wikia is not accessible if you've made further modifications. Remove the custom ad blocker rule(s) and the page will load as expected.