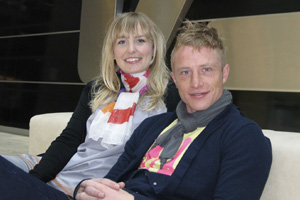 Jeppe Vig Find (b. 1981) was one of the hosts for Jul med Jeppe, Marie og Elmo.
Jeppe made his TV debut on DR in 2004, where he hosted various children shows including the popular science show Lille NØRD (Little NERD) that he hosted with Marie Christensen-Dalsgaard.
May 1, 2008, he and Marie were hired by TV2 to produce the new children programming block called Bavian. Sesamgade became a part of the block in 2009. The two decided to leave TV2 in 2010, to start their own production company called "Pilot Film", where they plan to develop more TV shows for both children and adults.
He also writes and performs songs for various children's programs.
External links
Ad blocker interference detected!
Wikia is a free-to-use site that makes money from advertising. We have a modified experience for viewers using ad blockers

Wikia is not accessible if you've made further modifications. Remove the custom ad blocker rule(s) and the page will load as expected.