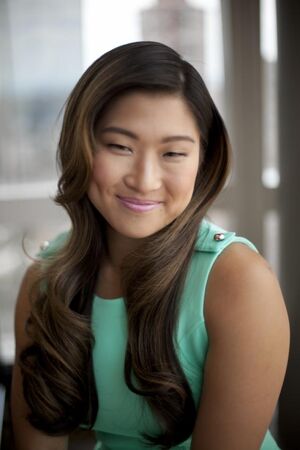 Jenna Ushkowitz (b. 1986), best known as Tina Cohen-Chang on Glee, was one of the Kids on Sesame Street, first appearing on the show in season 21 at age 3.
She had also appeared as a kid on Reading Rainbow, the Nickelodeon Kids' Choice Awards, and As the World Turns. Making her Broadway debut at age 9, she appeared in the 1996 revival of The King and I (along with Lou Diamond Phillips and Alan Muraoka) and was also in Into the Woods.
External links
Ad blocker interference detected!
Wikia is a free-to-use site that makes money from advertising. We have a modified experience for viewers using ad blockers

Wikia is not accessible if you've made further modifications. Remove the custom ad blocker rule(s) and the page will load as expected.