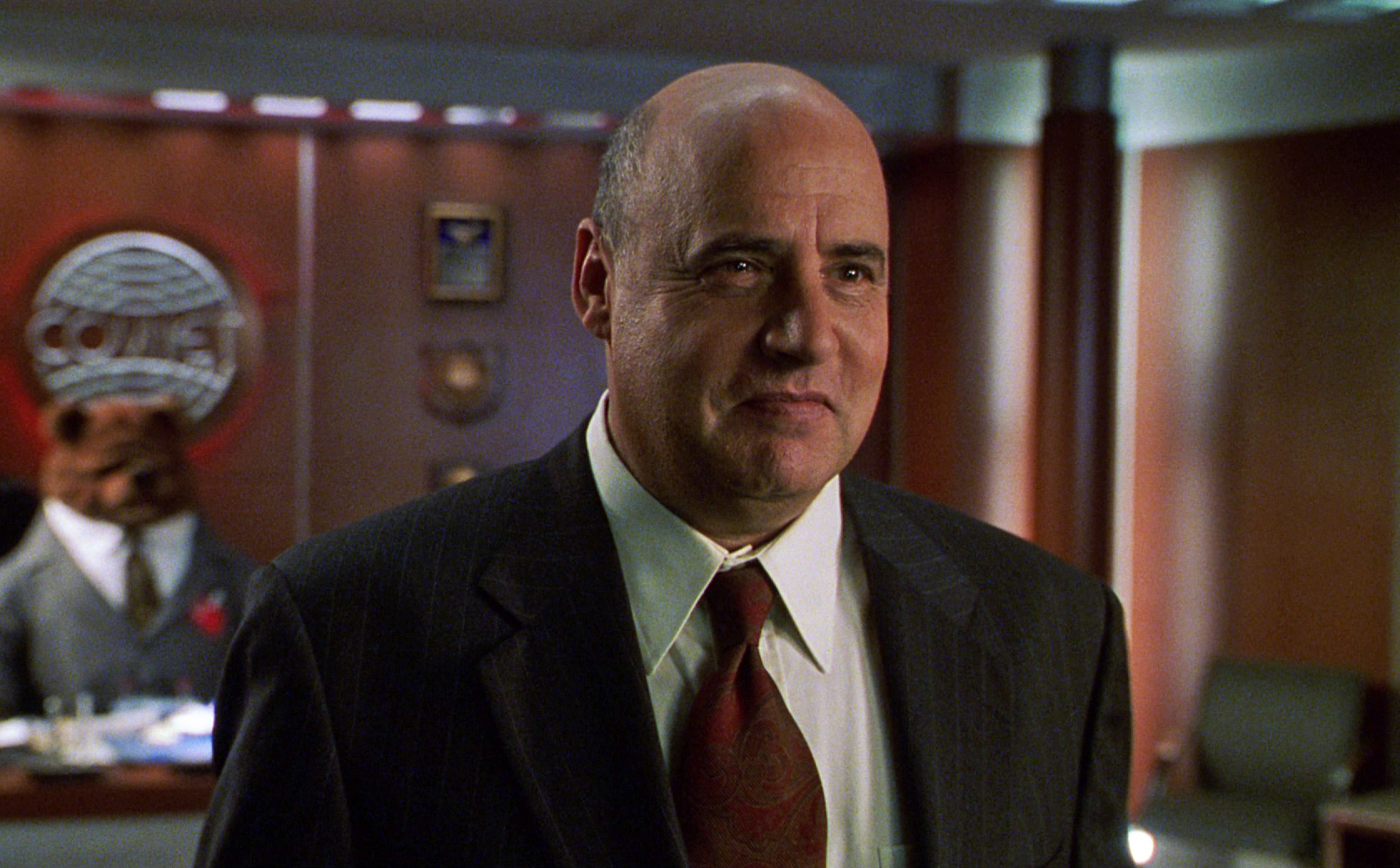 Jeffrey Tambor (b. 1944) is a veteran character actor best known for his TV comedy work, including The Larry Sanders Show and Arrested Development.
In Muppets from Space, Tambor played government agent K. Edgar Singer. Tambor played the Wizard in The Muppets' Wizard of Oz. He also had a guest voice spot on Dinosaurs as Hank Hibler.
Tambor is one of only five actors to appear on-camera in two feature-length Muppet movies; the others are David Arquette, Elliott Gould, Whoopi Goldberg, and bit player Dan Payne.
He had an early starring role in The Ropers, a series for which Joe Raposo composed the theme song.
Credits
Dinosaurs: Hank Hibler (voice)
Muppets from Space: Agent K. Edgar Singer
The Muppets' Wizard of Oz: The Wizard
External links
Ad blocker interference detected!
Wikia is a free-to-use site that makes money from advertising. We have a modified experience for viewers using ad blockers

Wikia is not accessible if you've made further modifications. Remove the custom ad blocker rule(s) and the page will load as expected.