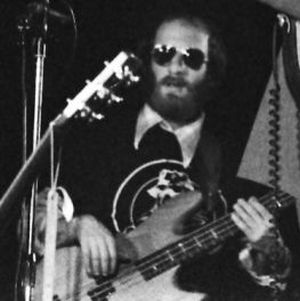 Jeff Layton is a guitarist who played on multiple Sesame Street albums, including Sesame Street Fever.
Layton often performed with Canadian singer/songwriter Leonard Cohen, on albums and on tour. He also played with Frankie Valli, Barbara Cook (As of Today), Maynard Ferguson, and on the all-star album Lost in the Stars: The Music of Kurt Weill. He was heard on film soundtracks for National Lampoon's Animal House, The Warriors, Vigilante, and Fame, as well as The Great Space Coaster cast album (with other Sesame musicians).
Discography
External links
Ad blocker interference detected!
Wikia is a free-to-use site that makes money from advertising. We have a modified experience for viewers using ad blockers

Wikia is not accessible if you've made further modifications. Remove the custom ad blocker rule(s) and the page will load as expected.