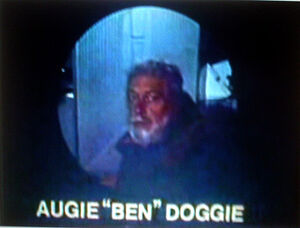 Jeff Hale (1923-2015) was an animator and illustrator who founded the San Francisco animation studio Imagination Inc. Hale produced many animated inserts for Sesame Street, including the Pinball Number Count, Typewriter, and Ringmaster series. He later served as an animation director for Marvel Productions, working on Muppet Babies, Little Muppet Monsters, and other series.
He also appeared in the Star Wars spoof Hardware Wars with other Sesame animation alumni and directed the cult short Thank You, Masked Man. Other animation credits include Here Comes Garfield, Heavy Metal, The Charlie Brown and Snoopy Show, and The Flintstones Comedy Show.
Ad blocker interference detected!
Wikia is a free-to-use site that makes money from advertising. We have a modified experience for viewers using ad blockers

Wikia is not accessible if you've made further modifications. Remove the custom ad blocker rule(s) and the page will load as expected.