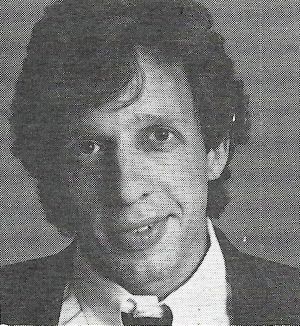 Jeff Chayette is an actor who played caveman Ling Ling in the second episode of Dinosaurs, "The Mating Dance."
Chayette had experience playing cavemen, having appeared in the 1985 movie Cavegirl as Argh. He had small roles on Night Court, Hunter, The Fresh Prince of Bel-Air, and The Larry Sanders Show.
Chayette later shifted behind the scenes as a graphic designer/artist for CBS programming and promos, commercials, documentaries, and other projects
External links
Ad blocker interference detected!
Wikia is a free-to-use site that makes money from advertising. We have a modified experience for viewers using ad blockers

Wikia is not accessible if you've made further modifications. Remove the custom ad blocker rule(s) and the page will load as expected.