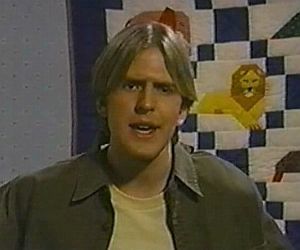 Jayce Bartok (b. 1974) is a New York-based actor who guest starred in the Aliens in the Family episode "Bobut Conquers All" as Sally's fickle boyfriend Christopher.
Bartok's film credits include leading roles in the indie films SubUrbia and Calling Bobcat and supporting turns in Spider-Man (as the subway guitarist singing a folk variant of the Spider-Man song), The Station Agent (with Peter Dinklage), School Ties, The Fisher King, and Swing Kids. TV work includes appearances on Oz and various Law & Order series.
External links
Ad blocker interference detected!
Wikia is a free-to-use site that makes money from advertising. We have a modified experience for viewers using ad blockers

Wikia is not accessible if you've made further modifications. Remove the custom ad blocker rule(s) and the page will load as expected.