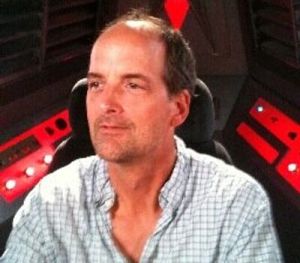 Jay Martel is a writer who worked on the second season of The Wubbulous World of Dr. Seuss. He wrote the episodes "The Sounds All Around," "The Cat in the Hat's First-First Day," and "The Cat in the Hat Builds a Door-A-Matic."
Martel's credits include writing for the children's series KaBlam! and Kenny the Shark, Michael Moore's TV Nation and The Awful Truth, and collaborating on the screenplay for the Will Ferrell comedy Get Hard. Martel is currently a writer/executive producer for Keye & Peele.
External links
Ad blocker interference detected!
Wikia is a free-to-use site that makes money from advertising. We have a modified experience for viewers using ad blockers

Wikia is not accessible if you've made further modifications. Remove the custom ad blocker rule(s) and the page will load as expected.