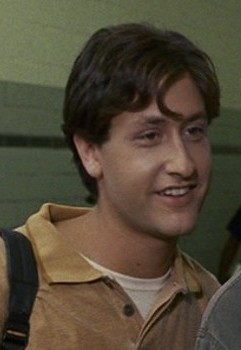 Jason Willinger is an actor who performed the voice of Robbie Sinclair in Dinosaurs. Willinger has also performed voices in A Goofy Movie, the PBS documentary series Chasing the Sun, and narrating the Discovery Channel special Everest: Beyond the Limit.
Willinger had a role in the 1992 movie Zebrahead, and guest starred on an episode of Cybill. His most extensive work has been as an announcer for promos and movie trailers, including Elizabethtown, Into the Blue, and 28 Weeks Later. TV promos include work for CBS and Nickelodeon.
External links
Ad blocker interference detected!
Wikia is a free-to-use site that makes money from advertising. We have a modified experience for viewers using ad blockers

Wikia is not accessible if you've made further modifications. Remove the custom ad blocker rule(s) and the page will load as expected.