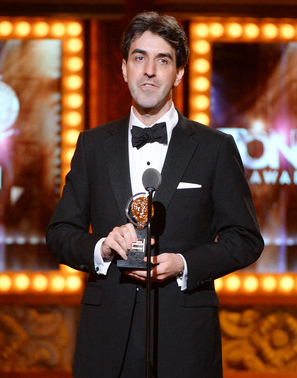 Jason Robert Brown (b. 1970) is an American song writer, composing songs for such Broadway productions as The Last Five Years, 13 and most recently, a musical adaptation of Honeymoon in Vegas.
Brown was a part of the Sesame Street composing team in seasons 43 and 44. In the former season, he composed the music for "Elmo the Musical: Detective" (with lyrics by John Weidman). In the latter season, he composed "Good Things Come to Those Who Wait" (with lyrics by Joey Mazzarino).
External links
Ad blocker interference detected!
Wikia is a free-to-use site that makes money from advertising. We have a modified experience for viewers using ad blockers

Wikia is not accessible if you've made further modifications. Remove the custom ad blocker rule(s) and the page will load as expected.