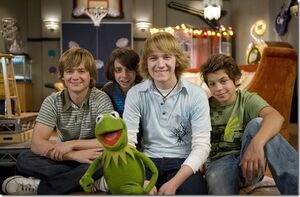 Jason Earles (b. 1977) is an actor best know for his role as Jackson Stewart on Disney Channel's Hannah Montana. He appeared in Studio DC Hosted by Selena Gomez along with Jason Dolley where the two visit the Swedish Chef's craft services table.
External links
Ad blocker interference detected!
Wikia is a free-to-use site that makes money from advertising. We have a modified experience for viewers using ad blockers

Wikia is not accessible if you've made further modifications. Remove the custom ad blocker rule(s) and the page will load as expected.