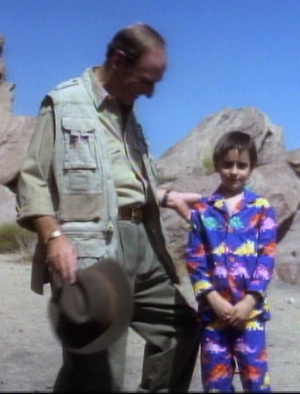 Jarrett Lennon (b. 1982) is a former child actor who appeared in the Dinosaurs episode "The Clip Show," as a kid hanging around the excavation site. In more recent years, television credits have included guest spots on Buffy the Vampire Slayer and Gilmore Girls.
External links
Ad blocker interference detected!
Wikia is a free-to-use site that makes money from advertising. We have a modified experience for viewers using ad blockers

Wikia is not accessible if you've made further modifications. Remove the custom ad blocker rule(s) and the page will load as expected.