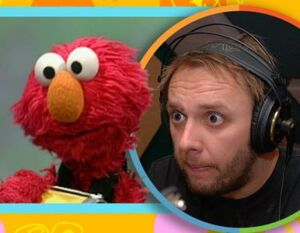 Janko Rakoš (b. 1974) is a Croatian voice actor who dubs Elmo and Baby Natasha (both Kevin Clash's characters) on the Ulica Sezam dub package.
Rakoš has also dubbed Iago in the Disney Aladdin series, Agent Pleakley in the Lilo and Stitch TV series, and Bumblebee in Transformers Animated. In features, he has dubbed Donkey in Shrek and Z in Antz, as well as dubbing live actors in the Romanian anthology series Women Stories.
Ad blocker interference detected!
Wikia is a free-to-use site that makes money from advertising. We have a modified experience for viewers using ad blockers

Wikia is not accessible if you've made further modifications. Remove the custom ad blocker rule(s) and the page will load as expected.