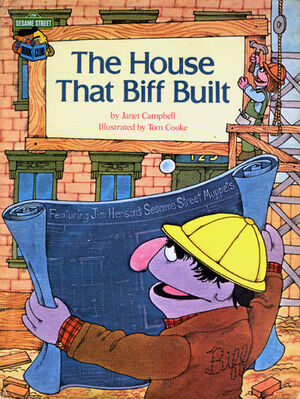 Janet Campbell wrote the Sesame Street books Sesame Stories (1979) and The House That Biff Built (1980).
Campbell frequently wrote for Western Publishing, including two different alphabet books (The Great Alphabet Race and Sleepytime ABC), as well as Fire Engines to the Rescue and Farm Babies. She adapted 1990s Disney Press versions of The Three Little Pigs and Winnie the Pooh and the Honey Tree.
Ad blocker interference detected!
Wikia is a free-to-use site that makes money from advertising. We have a modified experience for viewers using ad blockers

Wikia is not accessible if you've made further modifications. Remove the custom ad blocker rule(s) and the page will load as expected.