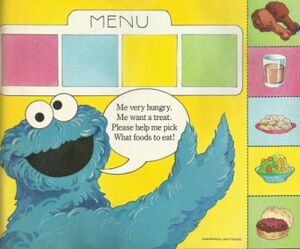 Jane Yamada is an illustrator who has drawn the Sesame Street Muppets in coloring books, Big Bird Beep Books, and Sesame Street Magazine beginning in the late 1980s.
Yamada's art has appeared in educational workbooks, science books, and Christian coloring books. Currently living in Colorado, Yamada also works as a caricaturist in addition to gallery exhibitions.
Illustration credits
Big Bird Beep Books (1989)
A Day at the Beach
Let's Eat (interior art only)
Letter Sounds
People in Your Neighborhood (interior art only)
Sesame Street coloring books

A New Playground on Sesame Street (1987)
Shape Up! (1987, cover only)
The A to Z Coloring Book (1990 reprint, cover only)
External links
Ad blocker interference detected!
Wikia is a free-to-use site that makes money from advertising. We have a modified experience for viewers using ad blockers

Wikia is not accessible if you've made further modifications. Remove the custom ad blocker rule(s) and the page will load as expected.