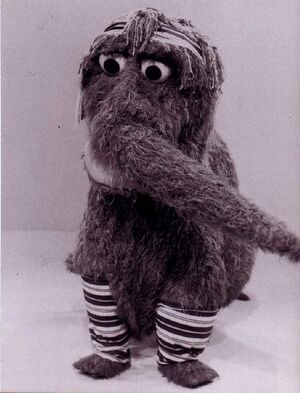 Jane Fonda (b. 1937) is a two-time Academy Award-winning actress and the daughter of Henry Fonda. Her notable film credits include Cat Ballou, Barefoot in the Park, Klute, Barbarella, and Monster-in-Law. She is also known for her political activism, notably her opposition to the Vietnam war, and a successful series of home exercise videos.
In 1982, she was one of the many celebrity performers in the special I Love Liberty, as were the Muppets.
References
A Sesame Street sketch features Grover hosting his own Jane Fonda-esque workout video. Even during his jumping exercise he exclaims, "Jane Fonda, eat your heart out!"
Ad blocker interference detected!
Wikia is a free-to-use site that makes money from advertising. We have a modified experience for viewers using ad blockers

Wikia is not accessible if you've made further modifications. Remove the custom ad blocker rule(s) and the page will load as expected.