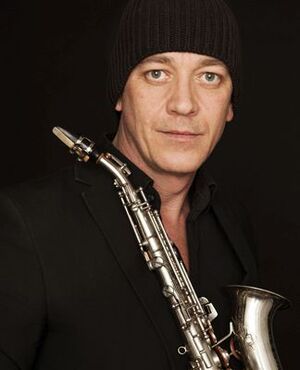 Jan Kooper (b. 1962) is a Dutch saxophone player who worked on multiple Sesamstraat albums.
Kooper has frequently worked with composer Henny Vrienten, including in the band Doe Maar and as arranger for TV projects. In addition to his work with Dutch bands (including leading the band Sinister Project and playing with Coopertest and The Magnificent 7), he spent several years as sax player for Sister Sledge during European tours.
Album credits
External links
Ad blocker interference detected!
Wikia is a free-to-use site that makes money from advertising. We have a modified experience for viewers using ad blockers

Wikia is not accessible if you've made further modifications. Remove the custom ad blocker rule(s) and the page will load as expected.