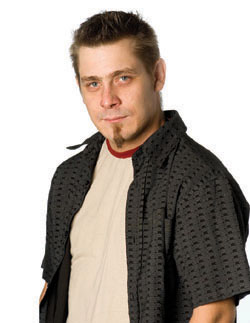 Jan Aleksandrowicz is a Polish voice actor who dubs Kermit the Frog on Bawmy się, Sezamku (Play with Me Sesame).
Other dub credits include Nigel in Garfield: A Tail of Two Kitties, Owen Wilson in Night at the Museum, David Krumholtz in The Santa Clause 2, Krusty the Clown, Otto, Chief Wiggum, and others in The Simpsons Movie, Butthead in Beavis and Butthead, and Bill Wilburn and Jimmie Johnson in NASCAR 3D: The IMAX Experience, among others.
External links
Ad blocker interference detected!
Wikia is a free-to-use site that makes money from advertising. We have a modified experience for viewers using ad blockers

Wikia is not accessible if you've made further modifications. Remove the custom ad blocker rule(s) and the page will load as expected.