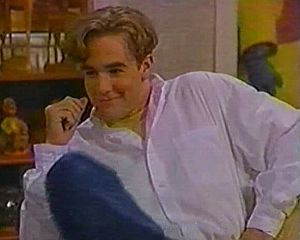 James van der Beek (b. 1977) is an actor best known for his role as the title character in the TV show Dawson's Creek.
In 1996, he appeared in the Aliens in the Family episode "You Don't Have a Pet to Be Popular" as Heather's date Ethan.
Trivia
Van der Beek's Dawson's co-stars, Katie Holmes and Joshua Jackson, appeared in Muppets from Space.
External links
Ad blocker interference detected!
Wikia is a free-to-use site that makes money from advertising. We have a modified experience for viewers using ad blockers

Wikia is not accessible if you've made further modifications. Remove the custom ad blocker rule(s) and the page will load as expected.