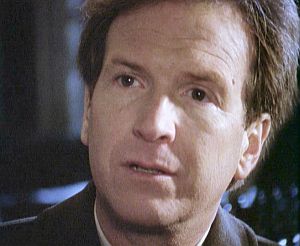 James Rankin, also known as Jim Rankin, is a Canadian puppeteer and voice actor. In the latter capacity, he supplied the voice of Frisky on Dog City. He also provided both voices and puppetry for the Creature Shop series Brats of the Lost Nebula.
As a puppeteer, Rankin has worked on a variety of non-Henson projects, including Puppets Who Kill (as Buttons the Bear), Groundling Marsh (as Eco and others), Noddy (as Johnny Crawfish, Planet Pup and Sherman), The Adventures of Dudley the Dragon, and Scary Movie 3. As a voice actor, he has been heard regularly on such animated series as Franklin (as Mr. Owl), Captain N and Super Mario Bros. 3 (as Cheatsy Koopa), and The NeverEnding Story (as Three Head).
External links
Ad blocker interference detected!
Wikia is a free-to-use site that makes money from advertising. We have a modified experience for viewers using ad blockers

Wikia is not accessible if you've made further modifications. Remove the custom ad blocker rule(s) and the page will load as expected.