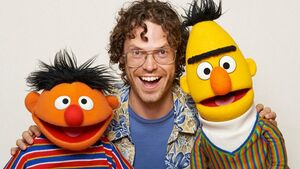 James Kirkland is an actor who plays the audio engineer in the TomTom GPS viral online ad campaign, in the form of faux behind-the-scenes videos of famous characters recording their voices for the devices. One video features Kirkland supervising a recording session with Ernie and Bert.
Kirkland has appeared in online comedy content, including a regular role on the Crackle series My Long Distance Relationship and assorted shorts or episodic roles. On television, he's had guest parts on Community, Breaking In, and Happy Endings.
External links
Ad blocker interference detected!
Wikia is a free-to-use site that makes money from advertising. We have a modified experience for viewers using ad blockers

Wikia is not accessible if you've made further modifications. Remove the custom ad blocker rule(s) and the page will load as expected.