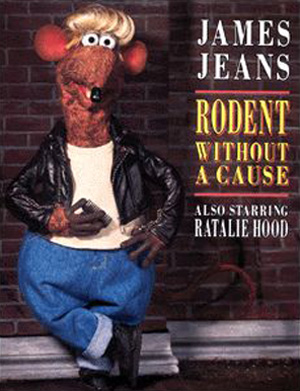 James Dean (1931-1955) was an American actor and cultural icon, who played Jim Stark in Rebel Without a Cause, Cal Trask in East of Eden, and Jett Rink in Giant.
In the Muppet Parodies 1998 Calendar, Rizzo the Rat parodied Dean in his famous role from Rebel Without a Cause, with a movie poster spoof that reads "James Jeans - Rodent Without a Cause - Also Starring Ratalie Hood."
Ad blocker interference detected!
Wikia is a free-to-use site that makes money from advertising. We have a modified experience for viewers using ad blockers

Wikia is not accessible if you've made further modifications. Remove the custom ad blocker rule(s) and the page will load as expected.