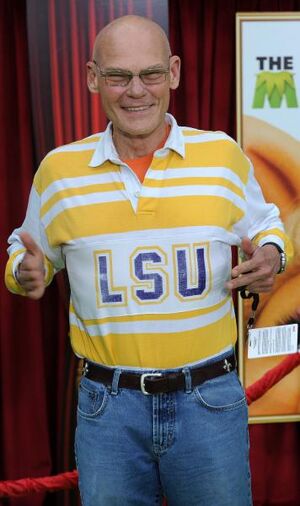 James Carville (born Chester James Carville, Jr., 1944) is an American political consultant, author, media personality, attorney and actor who makes a cameo appearance in the 2011 movie The Muppets.
As an advisor, he is well-known for leading Bill Clinton's presidential campaign of 1992. As an actor, he has starred in the HBO series K-Street and has made guest appearances as himself on 30 Rock, Mad About You and lending his voice to King of the Hill and Family Guy. His film credits include Man of the Year (with Robin Williams), Old School (with Craig Kilborn) and Wedding Crashers (with Christopher Walken).
External links
Ad blocker interference detected!
Wikia is a free-to-use site that makes money from advertising. We have a modified experience for viewers using ad blockers

Wikia is not accessible if you've made further modifications. Remove the custom ad blocker rule(s) and the page will load as expected.