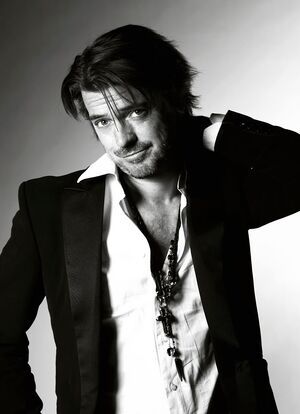 Jakob Stadell (b.1972) are an Swedish actor and singer, who voiced Grover on the Swedish dubs of Super Grover 2.0, Lek med mig i Sesam (Play with Me Sesame) and Elmo on Räkna med Greven (Count TV).
He has appeared in the Swedish qualifing round for Eurovision 2002. In 2011 he returned to Eurovision this time in Bulgaria with a song that he wrote.
Some of his stage credits include Princeton in the Swedish adaptation of Avenue Q, Guys and Dolls, Jesus Christ Superstar, Robin Hood and Joseph and the Amazing Technicolor Dreamcoat.
Dubbing credits include Sinbad in Sinbad: Legend of the Seven Seas, Ian in Alvin and the Chipmunks and Ray Peyton Jr. in Herbie - Fully Loaded.