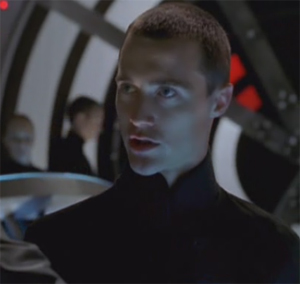 Jake Blundell played Orn in the Farscape episode "That Old Black Magic" and in the background on the episode "Into the Lion's Den (1): Lambs to the Slaughter".
He grew up with the entertainment scene, his father Graeme Blundell is an actor and his mother a theater director, so he knew from a early age that he wanted to be an actor. He started his career as a child actor in the movie Molly.
Some of his other credits include All Saints as Tony Hurst, Dallas Doll and A Country Practice.
External links
Ad blocker interference detected!
Wikia is a free-to-use site that makes money from advertising. We have a modified experience for viewers using ad blockers

Wikia is not accessible if you've made further modifications. Remove the custom ad blocker rule(s) and the page will load as expected.